The Home-selling Experience
From your first conversation with us to the moment the proceeds from the sale of your home are in your hands, we take care of every aspect of the process. We are at your service as professionals and specialists on every scale, across marketing and advertising, technology and storytelling, presentation and documentation.
We know how, when, and where to best capture and convert buyer attention toward your home. Combining the latest technology and marketing strategies, we personalize the experience for you and your property.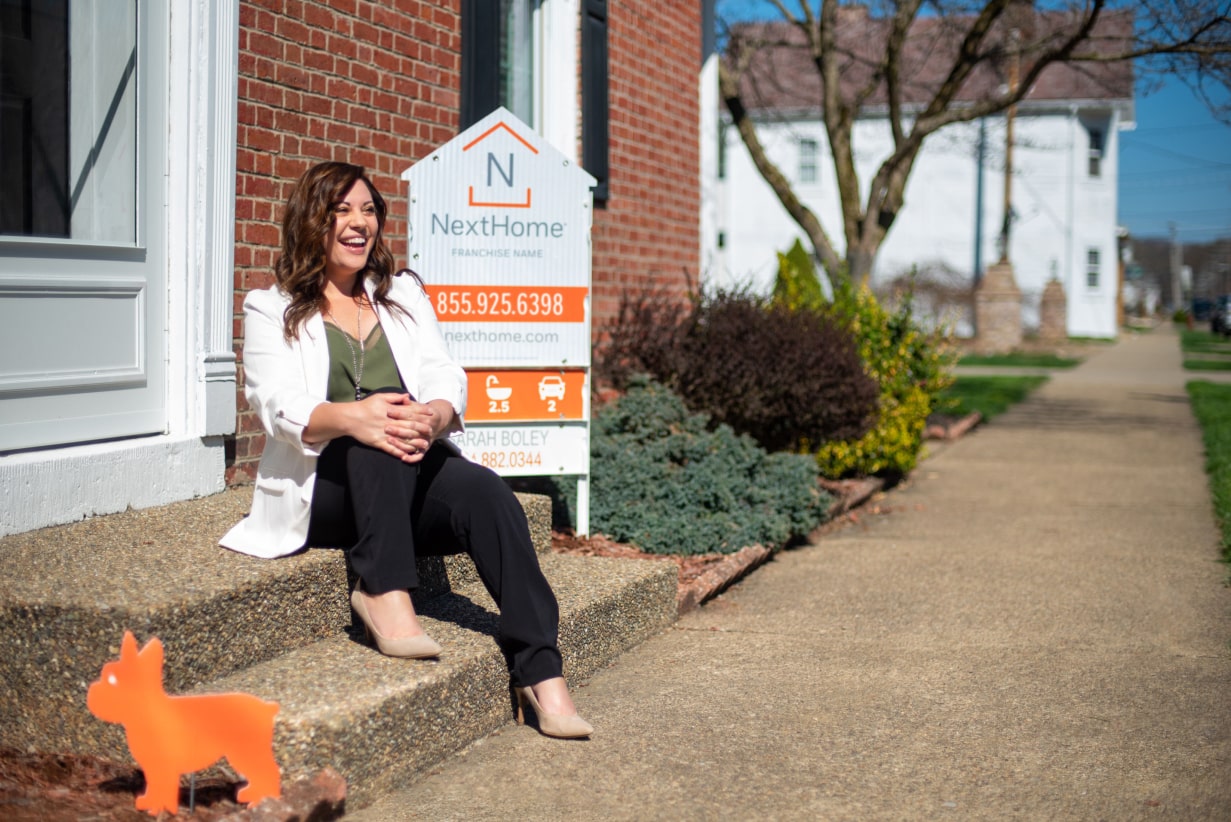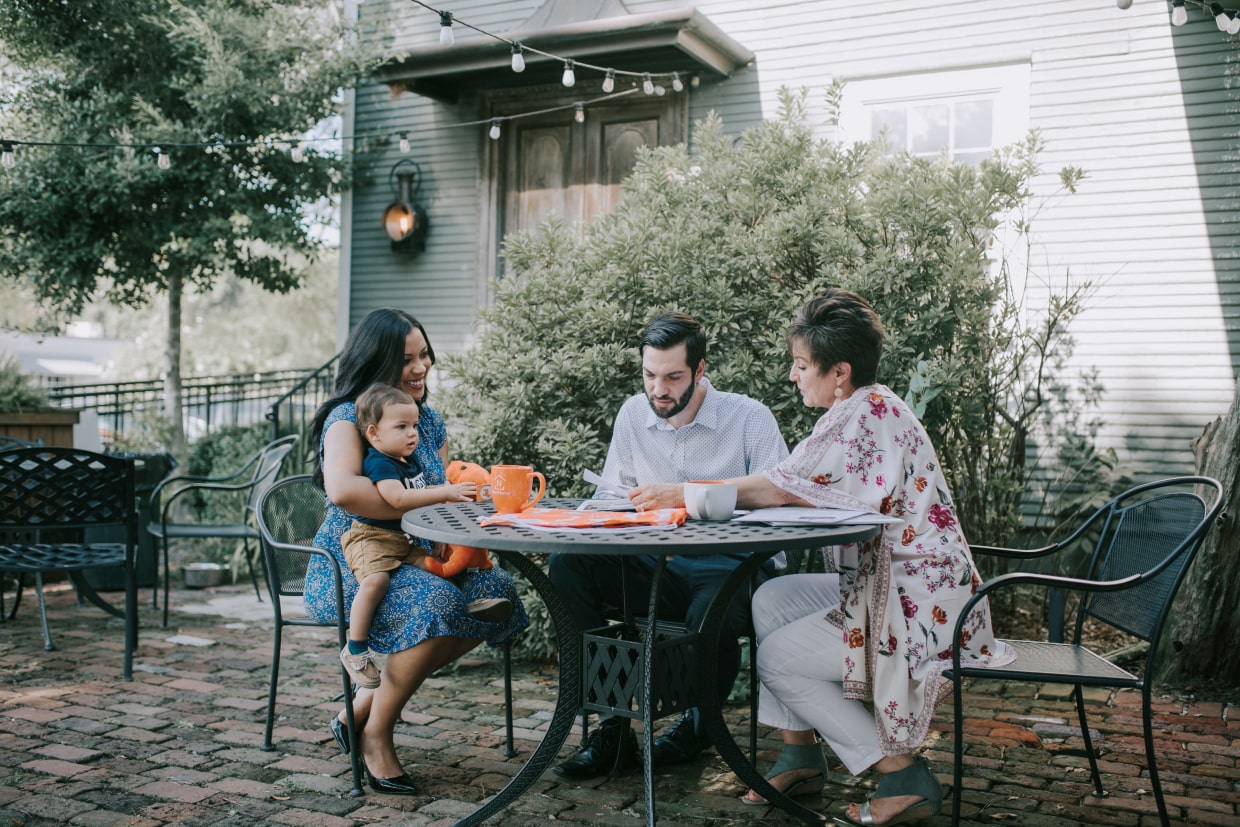 Selling Your Home, the NextHome Way
Testimonials
" To Whom It May Concern, I was very fortunate to have Deborah Dalley-Phillips represent me in the purchase of my new home in Milton DE. Her experience, dedication, and effort were invaluable to me during the home buying process. Deborah was always available and responsive to my concerns and questions while my house was under contract. She was a truly professional real estate broker right through settlement. I would highly recommend her to anyone who is buying or selling a property. Sincerely, James S. Davis "
- James s,. Davis
" ***** Very Professional, friendly, a great person to work with Nancy was a very professional, friendly, patient person especially with our situation for a real-estate agent who put her self out there for my mother and I to sell my mothers house. Nancy was very understanding and great communicator to us. I wouldn't want any other agent helping to help selling a home. The house sold in less then a week. I gained a new best friend. Review submitted by John Gaskill (Seller) on 1 Jan 2023 "
- John Gaskill
" Kimberly really went above and beyond in helping my wife and I locate a beautiful property in New Jersey. She's honest and an excellent communicator. She understood exactly what type of home we wanted and was able to expertly negotiate and help us close the deal. She's a great person and we can't recommend her highly enough. "
- Gus Kakkos (Vice President of Finance)
" Kimberly sold my house in 2021. I found that she was very easy to work with and always kept me informed when someone was coming to look at my home. She also followed up with the other Realtors that showed my house if there was any interest. Definitely was a very good experience. "
- Theresa Wegesser
" Victoria was great from start to finish! As a first time homebuyer she helped me along the whole thing and made me feel at ease about such a big transaction. Highly recommended! "
- Theoni Rapo (Client)
" Five stars! "
- Jeff Heimbach
" Kimberly is the best! We met her when we relocated from DE to NJ in 2017 for my husband's job. At the time we were trying to quickly find a single-family rental. We had such a great experience that we reconnected with her when we were in the market in January/February 2018 to urgently buy a home for the first time because our landlord was selling our rental on short notice. We were so stressed going into the process, given the low inventory that time of year and the time constraint of needing to be out of our rental soon. Our search lasted several weeks but we eventually found the home we knew we wanted. It turned out many other people wanted the home as well and there was some intense competition. The seller did one open house and we later found out received multiple offers. Ours was not the highest, but with the help of Kimberly, she made the purchase of our home happen. She did an amazing job helping us understand the home-buying process, draft our first offer, and was always available when we needed her. She was diligent and determined in doing everything she could to get our offer accepted. After a very stressful week of waiting to hear the seller's decision, we were able to breathe a huge sigh of relief when Kimberly called to deliver the good news that our offer was accepted. We closed in time to vacate our rental before it was sold. It was an incredibly stressful time for us, but Kimberly made it easy (and fun!). She worked hard to get us the house we wanted and needed. I highly recommend enlisting her help if you are in search of a new home; we are so thankful she helped us through the process! "
- Rachel G.
" Kimberly always gave my wife and I the attention that we needed. We are very picky people and were very happy to have Kimberly understand. She always met us with a smile and we loved her complete honesty. She is fair and loyal to all her competitors. It is a joy to work with Kimberly in our house search. "
- Augustis Grimanis (Armed Guard Security, Retired Summit Police Officer)
" Kimberly was very attentive. She helped us very diligently with our criteria. I, highly, recommend her for your house hunting needs. "
- George Arbelo (Mail carrier)
" Allen Jarmon is the best. "
- Joseph Vansant
" Staci was recommended to us by our daughter after she had served as the real estate agent for the purchase of her home in Millsboro, Delaware. Staci simply took charge of a very complicated process involving the survey and title search and related documents my mortgage provider was unable to resolve. It took time, but Staci prevailed at every step until the closing. Her personal attention to each small detail helped reduce the anxiety and tension for buyer and seller, and we are grateful for her guidance and persistence. We, as sellers, wholeheartedly recommend Staci Walls for any real estate procedure. "
- Cyril & Doris P
" Staci is a true professional and provided excellent communication throughout the sale of my home. She was always there to answer all questions from start to finish. She holds herself with the utmost ethical standards and did a great job. "
- J JR.
" Staci works hard and is very efficient. She stays in constant communication with her clients. She made the whole process easy. "
- Kimberly layfield
" I had an absolutely wonderful time with Kimberly Williams . She helped me find the perfect house and made sure that I got the best deal possible to the dollars. She was always available to answer my questions. I greatly appreciate her help.I always recommend her to my friends. "
- Michael Chen
" We have known Allen professionally for at least a dozen years. One of our closest friend who is an out-of-town realtor sends all of her referrals to Allen. Previously Allen had sold a condominium for Larry's sister in a Lewes community and helped her purchase a single family home in Lewes We listed our townhome in The Tides in July 2020. Allen helped us stage the unit. We had multiple property showings over a four day period and received multiple offers. We had a fully ratified contract in less than a week. Allen showed us multiple properties in another Rehoboth Beach condominium complex in July 2020. Allen recommended the purchase price and we were able to obtain a fully ratified contract at his recommended price. We strongly recommend Allen to our friends. "
- Frank Palmer and Larry Hoffman
" Allen is an excellent real estate agent. He is courteous, knowledgeable, responsive and helpful. He knows the market and has great ideas and suggestions. He takes the time to understand his client's wants and needs. And then he works with you ... diligently ... to find the perfect property for you. You will not go wrong if you engage Allen Jarmon to assist you in your real estate endeavors. "
- Kathy Oberto (Customer)
" Greg went above and beyond and made the whole selling process seamless and effortless. Highly recommend! "
- Petya Yordanova
" Allen is a pleasure to work with. He is a quintessential professional. He found a buyer for my former beach house. I received a very acceptable offer before the house was even officially put on the market. He identified a new home he knew I would like and within a few days successfully helped me through the bidding process. Within a few weeks I will move into a great new beach house. Allen is thorough and goes out of his way to make the difficult process of buying and selling a home a seamless process. Whenever there is a bump along the way (and there always are) he solves the problems and puts the client at ease. I would highly recommend Allen for your next real estate transaction. "
- John R Carrow
" Staci provided excellent service. As we had not sold a house in over 20 years, she was very responsive to all our questions and made this process easy. Would recommend her to family and friends. Thank you Staci! "
- Cathy Burris
" Always a fantastic experience with Nancy, whether you are selling or buying!! Nancy has been my realtor for selling and buying my homes for over 15 years. She always makes the process so easy and enjoyable especially since it can be a stressful time. She is the consummate professional. She is experienced and so knowledgeable and works hard. We have one more home purchase to go and I know that Nancy will make this one as seamless as the past ones. "
- Amanda Pombo
" Deborah was fully devoted to helping me. She is very knowledgeable of the real estate industry and is professional and diligent. She was a delight to work with and I would highly recommend her. "
- Susan Warren
" Allen has been our realtor for 20 years…..He is exceptional at what he does, how he looks at the markets and his ability to think through every deal. My wife loves him and we consider him part of our family! He knows how to make sure we are making the right decisions and it is because of him we have been happy with every purchase we have done both emotionally and financially. "
- Jason Falcone
" My family has worked with Allen for years with both purchasing and selling homes at the beach. Allen made purchasing my first home on my own an enjoyable and easy process. He always took the time to check in, explain details and ensure that I knew exactly what I was getting into! Anyone would be lucky to work with Allen in both selling and purchasing a home! He is such a professional and always takes the extra time to show that he truly cares about helping make what can be a stressful time simple and easy! Thank you Allen for making my dream of owning a place at the beach a reality! "
- Megan
" Ms. Bailey was quite helpful throughout the whole process. She always listened to whatever requirements or needs I presented for the purchase of the property. She always respected my questions and I appreciated all of her sound advice. Ms. Bailey would always go out of her way to meet with me at my convenience. I would highly recommend her to anyone coming to the Milton area that may be interested in purchasing real estate. Wishing you a prosperous 2023. "
- Gregory Prakas
" Staci did a wonderful job from start to finish. She remained accessible and competent throughout the entire process. We received professionalism, direction and were kept informed of each step of the way to closing. "
- KD Cathcart
" Kimberly helped me find my perfect lake house in 2021 during the housing market boom. It was not an easy task and I was a very picky customer. Kimberly was very patient and kept searching for that perfect home even after I had already given up. She was always very calm, friendly and professional. She quickly got back to me with any questions that I had even after the sale was complete. I highly recommend her for any real estate needs. She is a pleasure to work with. "
- Helen DeCarlo
" Staci has been our agent for years her service has always been outstanding ! she goes above and beyond expectations . "
- Julie Norwood
" Nancy was the most helpful, knowledgeable, and most dependable Agent that I have ever had the pleasure to work with. She listed my home on Thursday, and by Sunday, we had multiple offers. We were under contract , for $10 thousand over asking in no time! Nancy made the experience so easy for me, even giving advise and help with closing. I would strongly recommend her to anyone buying or selling their home. "
- Marge Cardell
" Allen is the most knowledgeable and dedicated agent I have ever worked with. Je is straightforward, honest, and clear. He helped us purchase our home, and then years later, to sell our home. If you want an agent that is going to help you and make things smooth either buying or selling, even if obstacles arise, then choose Allen Jarmon. "
- Michael Ford
" Nancy knows the Rehoboth Beach market well, listened to my wish list and helped me find the perfect home to meet my needs at the best price! "
- Mary Elicone
" Allen is the best agent I have ever used. He is always available when I have a question and will go out of his way to help with things. I wouldn't recommend anyone else. "
- Tricia
" My wife and I used Nancy to buy our first home in 2014 and immediately felt how well she wanted to do for us. She took our needs as a young married couple into consideration and helped us find a house that we made a home. When our family outgrew our starter home, Nancy was our first call to help us find our forever home. Coming out of a crazy housing market with 2% interest rates and people overpaying, Nancy provided us with sound advice on how to navigate this new process. She always kept our interest and financial well being first and never pushed us into a situation that would be detrimental to us in the long run. Overall, we always felt comfortable with Nancy and knew that she was looking our for our best interest. I will immediately recommend Nancy to anyone I know looking for a home. "
- Anthony Froio (Seller and Buyer )
" Very Professional, friendly, person to work with. Nancy was a very professional, friendly, patient person especially with our situation for a real-estate agent who put her self out there for my mother and I too sell my mothers house. Nancy was very understanding and great communication to us wouldn't want any other agent helping to help selling a home. the house sold in less then two weeks. I gained a new best friend. "
- John Gaskill (Seller )
" Allen was the agent who helped us purchase our property in Lewes, so when it came time to sell he was my first call. He is friendly, knowledgeable and responsive, he was a huge help to me in coordinating repairs and even took some stuff away to be donated for me. I would thoroughly recommend him to anyone who has real state needs in the area, and if I ever decide to buy there again I will definitely be contacting him! "
- Lesley Miller
" Kimberly is wonderful to work with! She is warm and welcoming. I loved meeting her and getting together for my new beach home! I enjoyed her enthusiasm, knowledge, and honesty! I am excited for what is to come in the future and look forward to working together! "
- Christina Whalen (BSN FN-CSA RN IV Vitamin Holistic Specialist)
" Staci is incredibly talented and knowledgeable, she made our first home buying experience absolutely amazing. Our home search was exciting and stress free, she matched us with our dream home that had just enough projects to make it our own! Throughout the closing process she answered many questions and was a great resource. We felt very cared for and appreciate all her hard work! "
- Laura Keenan
" Staci is professional and knowledgeable. Her expertise not only helped us sell but also helped guide us through all aspects of the process from start to finish. "
- Denise Taylor
" Staci is an amazing realtor. Very knowledgeable. She sold our house in less then 24 hrs after listing it. Settlement went quick and smoothly. Highly recommended "
- Jennifer hughes (Seller)
" Nancy she is very professional, warm , kind,and helpful. Nancy was on top of it all. The experience with Nancy was GREAT. 3rd time around using her to buy, sell then buy again :) "
- Melissa Baxter (Buyer)
" Ms. Williams was extremely helpful when I needed to sell my apartment. She told me exactly what I needed to do in order to obtain the highest sale price for my apartment, and she helped me to negotiate the best price. "
- Douglas Brooks (Client)
" I truly can't say enough nice things about working with Kimberly. Her patience and knowledge of our local and national real estate market truly helped us navigate an extremely difficult housing market after the pandemic. Additionally, I feel that her demeanor and customer service-focused approach is unique and helped us to build relationships with other agents and sellers in order to get offers accepted. She worked tirelessly for us and was always available for questions and concerns we had, no matter the time of day. I would HIGHLY recommend working with her! "
- Katie M
" Nancy is simply THE BEST. Nancy helped my buy and sell my first home. She is always there to answer any questions I have and made me feel so comfortable with the process. She sold my home in one day and helped me find a home at the beach while we are also going to build a house with Nancy's help. She is absolutely wonderful to work with so if you are buying or selling look no further, Nancy is your realtor! "
- Adrienne Pandowski
" Greg was great to deal with, he was very knowledgeable and helpful throughout the entire process of buying our land in Lewes. "
- Brian Barnfield
" We listed our home with Kimberly in early 2019, before the housing boon. Let me just say, "Kimberly was on top of it". It was through her proactive nature, and knowledge of housing trends and our local market that we were able to sell our home quickly and for top dollar. "
- Ruthann Mitchell
" From start to finish Allen was always there for us. As buyers' agent, he took the time to show us homes, pointed out the advantages and disadvantages and was patient, despite our long list of "must haves." Once under contract, Allen shepherded the process from loan application to closing. We couldn't be happier that we selected him as our agent. We have retained him as sellers' agent and will follow up with that recommendation once we've closed. "
- Rosemarie Schmidt
" Staci did an outstanding job at selling our home and finding us a new one to move into. Staci was always available to answer any questions we had and to show us homes. I strongly recommend Staci and will use her again if we are in need of a realtor. "
- Brian Boyer
" Staci was a great help with my property in Gullpoint that I sold in June 2021. She went above and beyond to help out with anything she could and made things happen quickly and professionally. I would highly recommend Staci. "
- Lynda Goldberg
" Our real estate agent, Kimberly Williams was very professional and knowledgeable in the sale of our home. She was always available and very accommodating. She marketed our house for a fast sale making the process quick and easy. Kimberly also represented us in the purchase of our new home making it good experience. "
- Maureen Powell
" You will always be my go to when I hear realtor!!! You're awesome! "
- Carla W.
" Always a fantastic experience with Nancy, whether you are selling or buying!! Nancy has been my realtor for selling and buying my homes for over 15 years. She always makes the process so easy and enjoyable especially since it can be a stressful time. She is the consummate professional. She is experienced and so knowledgeable and works hard. We have one more home purchase to go and I know that Nancy will make this one as seamless as the past ones. "
- Amanda Pombo
" Staci helped me navigate the purchase of my first home with great professionalism and efficacy. She always responded to any query thoroughly and in timely fashion. Even after the sale was finalized with my home and her duties were done, I reached out to her with an issue and she addressed it immediately. I highly recommended Staci and her wonderful service! "
- Michael Marciano
" Excellent , Committed, Thorough and Knowledgeable. Nancy did a great job supporting us to sell our home in Rehoboth beach This included the marketing, home preparation and staging upfront. She did a great job with our buyers and supported many of the last minute fixes needed to complete a closing. We highly recommend Nancy! "
- Bill Bonadio (Seller )
" When I decided to buy a new home, my first home ever purchased in Delaware, I was not experienced with the Delaware real estate market, including the beach area, or Delaware laws and regulations. I was also undecided on whether to buy a condo, townhome, or a single-family home. Gregory Carson made this unfamiliar experience seamless and simple, all the while explaining each step of the process to me completely and thoroughly, using layman's terms that I could understand. This consistent communication between Greg and me let to a smooth, exciting house offer, offer acceptance, and settlement. Greg Carson's knowledge, responsiveness, and patience enabled me to buy my perfect home! "
- Jean Montague
" Allen Jarmon was the realtor that helped me sell my brother's home. I couldn't ask for a nicer experience. Allen answered every question I had. Living out of state, Allen did several things for me. If I were selling property in the Rehoboth area, I would use Allen! Thanks for making a stressful situation a pleasant one. "
- Anita Stancil
" Allen was amazing. We worked with him on our first purchase in Delaware, and Allen helped us navigate the local regulations, contacts, and market nuances. He quickly identified what we wanted, probably better than we did, and pointed out property features that we realized after the fact were deal breakers. He clearly prioritized finding the right place for us, in lieu of pushing for a quick transaction. When we did find our dream property, Allen guided us from contract to closing during an extremely competitive market. "
- Mike and Betsy
" Deardiss was incredibly kind and attentive as I began the process of looking into homes in the Lewes/Rehobeth area. I currently live in Virginia and was already feeling overwhelmed by the idea of moving out of state and so I greatly appreciated the calm and steady way in which Deardiss works. She was able to work with me in scheduling virtual house viewings including last minute technology issues so that I could see everything. Deardiss was always quick to respond and address any questions I had; often going further than I had even thought of in obtaining information. I have, for better or worse, worked with several realtors in my life and I was so pleased by Deardiss' kindness and efficiency. I would highly recommend Deardiss if you are searching for a realtor. "
- Susana V.
Previous
Next